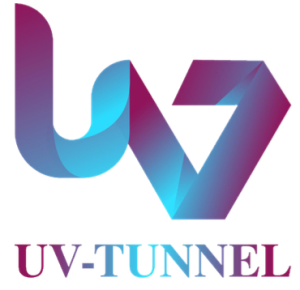 We design our Disinfection Tunnels with simplicity, practicality and convenience in mind. Thanks to their UV-C Far Light lightbulbs, it only takes 6-8 seconds to walk through one of our models for a 99.9% disinfection to occur.
All surfaces can be treated by this light, including those that might be damaged or affected by liquid chemicals, like paper, fabrics, and cardboard. It's an easy and safe solution for the disinfection of all surfaces.
Walkthrough UV-C Tunnel
A disinfection tunnel designed for use on humans and large packages or equipment. These tunnels can be custom built or adjusted to fit all the costumer's needs.

Features:
Highly adaptable
Easy maintenance
Safe for use by humans
---
Disinfection tunnels for shopping carts, packages and/or small equipment. These small tunnels can also be custom built or modified to fit all of the costumer's needs and due to their size, they can be easily hidden.

Features:
Highly adaptable
Easy maintenance
2022 Products Catalogue
View & Download our 2022 2022 Products Catalogue for an easy to read guide on all of the services offer.